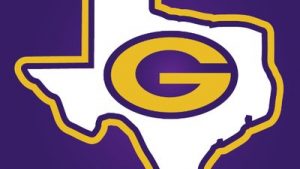 NEW DISTRICT LEADERS NAMED AT SCHOOL BOARD MEETING
FOR IMMEDIATE RELEASE
April 15, 2019
Three new leaders were named to Granbury ISD administration at the school board meeting on April 15, 2019.
New directors are Brian Caruthers for transportation and Amy Parker for support services.  Officer Jeff Hastings, the district's current lead school resource officer, was named Chief of Safety and Security.
"We are very pleased to have Brian and Amy advancing to lead their departments after years of service to GISD," commented superintendent Dr. Jeremy Glenn.  "We are also very happy to have Jeff come aboard as a district employee to ensure our students and staff are safe while at school."
Caruthers, the new Director of Transportation, has worked in GISD as the department's driver manager since 2001.  He previously was the director for the Millsap school district from 1998-2001 and a shop supervisor for the Springtown school district from 1986-1998.  A native of Springtown, Caruthers pursued music education at both Tarleton State University and North Texas State University.
Parker will be leading the district's child nutrition program as Director of Support Services.  She has worked in the department for the last three years and previously held human resource manager positions in the Dallas area.  Parker holds a Bachelor of Business Administration degree from Tarleton State University.
Hastings has been involved with the school district since he started with the Granbury Police Department in 2007.  He began as the DARE program, leading the drug and alcohol education program at GISD elementary schools.  Hastings later became a school resource officer and managed "Ben" the drug dog at GISD campuses. As chief of all safety and security programs, Hastings primarily will supervise all security staff, including deputy constables, additional school security staff, and school marshals.
Caruthers and Parker succeed retiring directors Terry Slemmons and Linda Williams respectively.